If it was anyone else, they would have misunderstood Arnav and Khushi's intimate hug but not our dear NK, who had practically lived his whole life with his sister and who knows Arnav's care and concern for Khushi. NK remembered his childhood days where if NK and Khushi had fought, Pavan had always been rational, he would put both twins together and listen to their whole story and complaints and finally pass an impartial judgment where as if it was Arnav listening, then NK is a goner, for Arnav is completely irrational when it comes to Khushi. NK knows very well than any other person that Arnav means world to Khushi. Arnav might be unyielding and rough to all but not for Khushi. For her he was always gentle, caring and will give in to any of her demands even if it was crazy and he can never stand her crying or tears. He always made Khushi feel special and she loved him to the core.
NK was not aware of the reason for their silence but knew very well that Arnav as well as Khushi missed each other terribly. His sister never talked about Arnav but he had noticed how she would be still and her ears would pick up whatever said about Arnav, same goes to Arnav who never asks about Khushi directly but desperately waits to hear something about her from NK. NK never disappointed both parties till date but he sincerely hoped one day Arnav and Khushi would surrender their ego and make up. NK had been initially confused as to why these both avoided each other till now, he knew Khushi had always wanted to meet Arnav each time he came to US or UK but last time she will get cold feet and wont go. Where as in case of Arnav, NK knew Arnav had secretly met Khushi without anyone knowing, few years back when she had fractured her leg and was in hospital. If it was not for Arnav's signature black Audi exiting the hospital gate, NK wouldn't have realized this fact.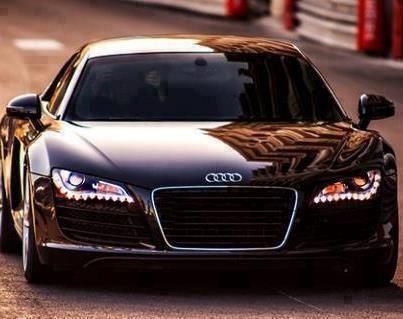 He had even noticed their long look and their eyes, which spoke volumes of missing each other when they met each other day before yesterday. However, he was happy to see them finally clearing whatever misunderstanding they had and like old times being happy to be with each other. NK had always secretly wished Arnav and Khushi to be one but now with Arnav's engagement on the way he wasn't sure of anything.
Anjali had nearly dropped her thali next morning when she saw her chotey coming down the stairs with a smile on his face and a skip in his steps. She had never seen him this happy for years. She asked Viren who was standing next to her to give her pinch to see whether she is dreaming or was it for real. Nani was too surprised when Chotey wished a very cheerful goodmorning that made made Nani stare at him at the breakfast table and Akash choke on his tea. It was when Khushi and NK came to breakfast table wishing a very loud goodmorning and seeing Chotey responding to them, all of the RM niwasi's realized the reason for Chotey's pleasant mood. The twins always made Arnav a human being than the rough rakshas model whom they encounter daily. Anjali was ecstatic when arnav announced that he too would join them for their farmhouse picnic in the weekend. For years now, Arnav have never volunteered to be a part of any family functions, Anjali usually had to use all her emotional blackmailing techniques to make him agree to be present at least for some time hence she gave NK and Khushi a grateful smile.
Akash had been discussing a south Indian deal with Arnav when NK told Anjali and Nani that he and Khushi would be going to coimbatore next week to attend their best friend's sister's marriage and their other friends would be joining them there. This statement caught Arnav's attention. Immediately Akash spoke up, " Wow, that's great! Even Bhai, Aman, Lavanaya and myself are going to Chennai and Bangalore regarding work next week hence you guys can join us. We can drop you at Coimbatore for the wedding; you can have a blast with your friends and enjoy the wedding and then pick you both when you are done. What say Bhai?" Arnav nodded, he was happy that Khushi and NK would be joining them but he didn't like leaving them alone in Coimbatore. He had to ask Aman to get someone there to keep an eye on the twins hence they wont run into trouble. He knew these two weren't small kids anymore but that doesn't make a difference given their character and penchant for mischiefs. "Wow, that means we finally get to meet your Ms. Beautiful!" exclaimed NK and Khushi together and they hi5. Akash and Arnav looked each other and gave a shake of head thinking these two will never grow up. Anjali and Viren smiled at the twins' excitement and Nani gave a tight smile since she didn't approve of Lavanaya. She hoped and prayed to god to help Arnav take the right decision.
Payal and family was also invited for the trip and upon Khushi's special request Payal's friend Anu was also invited. When NK saw Anu arriving with Payal, he nearly dropped the picnic basket that he was holding onto Mami's foot. Khushi seeing this reaction of NK, came near him smiled and said "ahem ahem, NK close your mouth or a fly might be tempted to explore the insides of your mouth". When NK heard Di telling to Payal's mom about Khushi being fast friends with Anu and Payal, she thought to invite the girls for the trip, NK rushed to Khushi's side took her in a bear hug from behind surprising Khushi and kissed her cheek and muttered a thanks. Khushi turned and cupped her brother's face, bought her forehead to his (their usual signature style) and said I love to see you happy bro!
The ride to the farmhouse was a jolly one. The atmosphere in the Arnav's luxurious travelling bus was a festive one, with all participating in Anthakshari except our dear Arnav who sat with his iPhone. For a change, he didn't shout at the noise-makers but sat back and enjoyed the fun. And his eyes on its own accord, were specifically following each action of a person unknown to that person.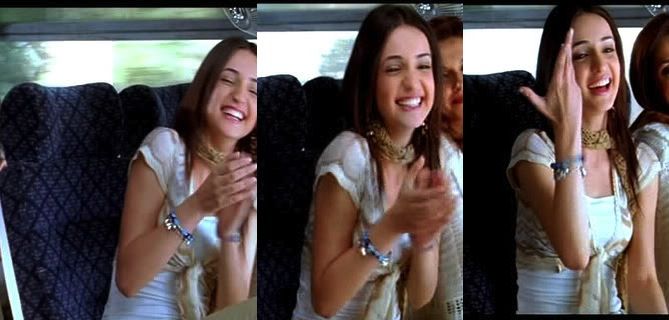 Upon reaching the farmhouse, they had their packed lunch in the farm under the big shade of a tree, enjoying the light afternoon sun. Later, Dadi, Mama and Mami took Payal's parents for a tour of farmhouse while Viren-Anjali, Akash- Payal decided to take a walk in opposide directions. Anjali confiscated Arnav's iPhone, which lead Arnav to join NK-Anu and Khushi for fishing in the riverside near by the farm. NK after lot of patient trials to catch a fish gave up. Khushi asked him to take a stroll with Anu along the riverside, which she felt could recharge his efforts in fishing. Arnav understood that Khushi was trying to give the couples little private space and time and he smiled at her.
Seeing Khushi's unsuccessful attempts to catch a fish, Arnav stepped in and took the fishing rod from her and told her "You need patience and have to sit still to catch a fish. But I know you can never sit still or keep your mouth shut for a moment. Hence I will do the fishing".
" Ok sir, let me see whether the great industrialist ASR can catch a fish".
"If I succeed what will you give me?" He asked her.
Khushi thought for a moment with her one finger of right hand on her chin and her left hand resting on her hips "Better you tell me what you want? Then it's easy for me. I will get you that" she finished with a smile.
"You sure? You can get me whatever I wish for?" he questioned her, which made her roll her eyes and answer "Of course! Why not? After all I am the great Khushi singh raizada" he mimicked his usual dialogue and he noticed the twinkle in her eyes which made him smile.
"Ok fine. I will remember your promise. Right now I have everything hence you don't have to get me anything now. But when I need something I will ask you and you have to give me that. Deal?" he asked her. She thought for a moment and looked straight into his eyes and said "Deal". Arnav caught nearly 10-12 fishes within 1 hour which made Khushi wonder whether this man standing in front of her was fishing full time all these years or running a business empire. After sometime, they stopped fishing and started back to the house. Arnav called NK and informed that he and Khushi is going back to house and will meet them there.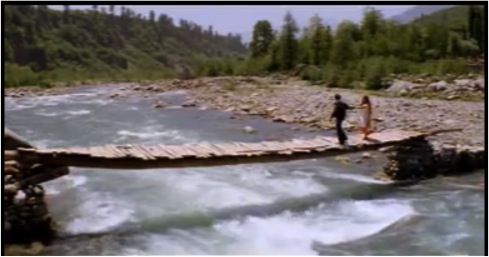 While crossing the bridge, Arnav held Khushi's hand since she was scared but she was continuing her non-stop chatter and didn't notice the defective bamboo hence when she stepped on it suddenly she lost her footing and her feet got trapped between the bamboo. Arnav immediately rushed to her and freed her feet from the bamboos but her Payal had come off to his hands. She was in pain and couldn't stand up hence he pocketed her Payal and slowly lifted her in his arms.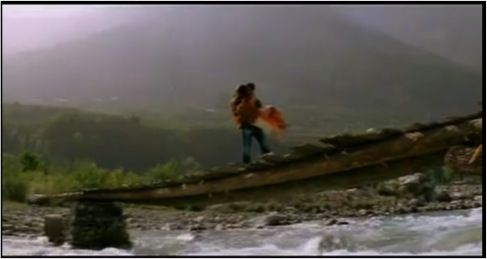 His action surprised her and caused her heart to start its mad race similar to the first time she saw him at the poolside. They kept looking into each other's eyes for few mintues, and then looked away. As he started walking with khushi in his arms, she stole a look at his face and when he turned to look at her, khushi looked away then suddently she remembered "What about the fish and the fishing rod?" He looked into her eyes and asked, "Even in this condition you are worried about those things?" Seeing her puppy eyes he went back and slightly lowered himself so that she can pick up their fishing items and never let her out of his arms until he reached the house.